we believe it's possible!
Hello and welcome to our blog!
X-Out-Loud is an international community which believes that all people should have the freedom to choose how to live their lives and be able to leave LGBT identities and behaviours behind if they want to. We believe that anyone who wants help with unwanted same-sex attraction or gender confusion should have the right to get the help and support they need to achieve their personal goals, whatever they look like.
We are young, we are free, and we are LOUD! We are not ashamed of our past because that's not who we are anymore. And we are not ashamed of the gospel of Jesus, because it's the power of God to save (Romans 1:16).
While some people don't see homosexuality and transgendarism as being something of the past, but rather something you're obliged to embrace as your core identity, we disagree with this because we have seen that change is possible. Moreover, science backs us up and agrees that homosexuality is the result mostly of environmental influences, not biological ones, which is why we don't embrace any of the LGBT ideologies, like the "born-gay" theory for example.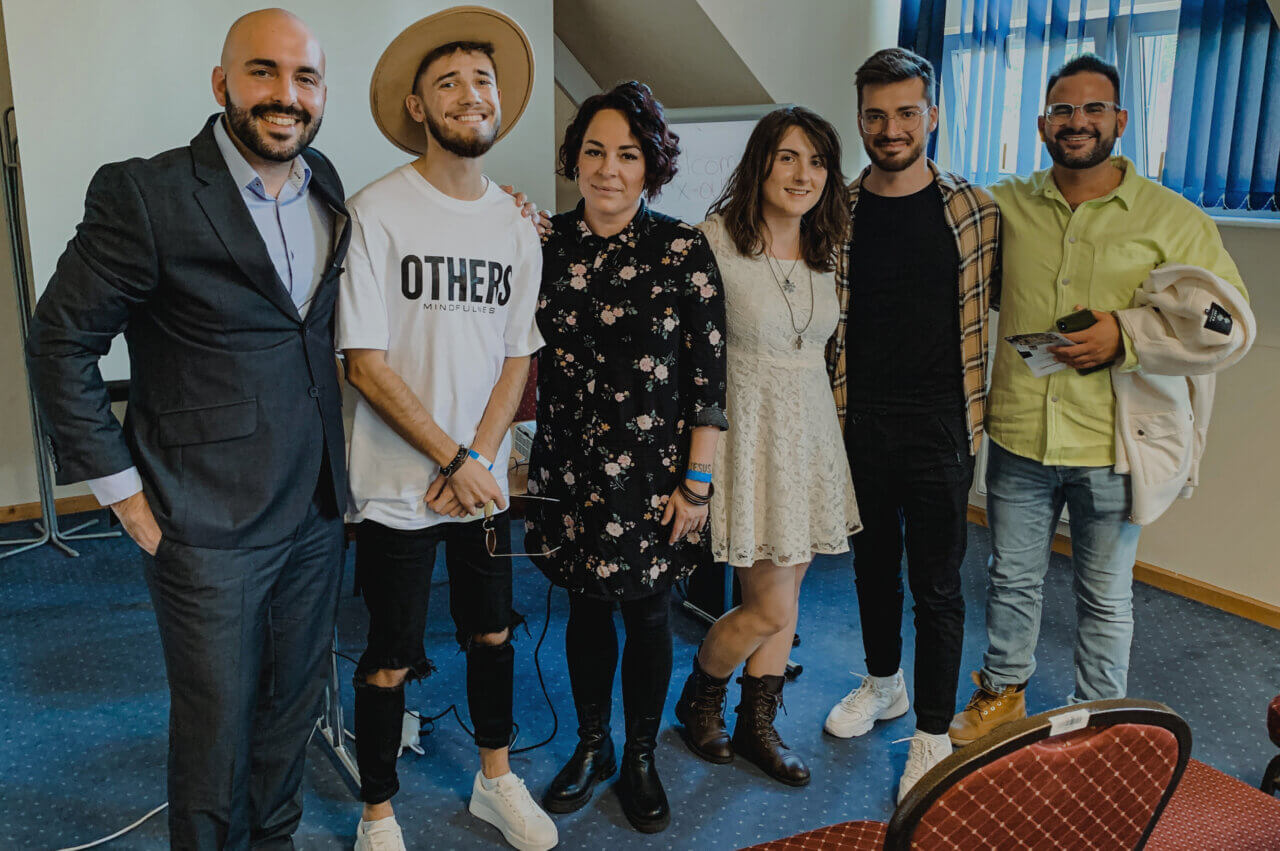 Although we have been accused of practicing 'conversion therapy' and its harmful methods, we neither believe in 'conversion therapy' nor do we practice it. We don't force anyone to change, but respect everyone's integrity to decide for themselves. Also, we never impose heterosexuality on anyone, nor do we believe that people should be forced to follow a pattern in their journey of healing and restoration of identity.
We see same-sex attraction and gender confusion as problems of identity. It's not a disease, it's not a "born that way" thing, but a twisted perception of sexuality, gender, or self. We'll dive deeper into all of that in our upcoming blog posts.
X-Out-Loud celebrates the identity of those who have found, or are finding, freedom from unwanted homosexual feelings and behaviours, or gender confusion.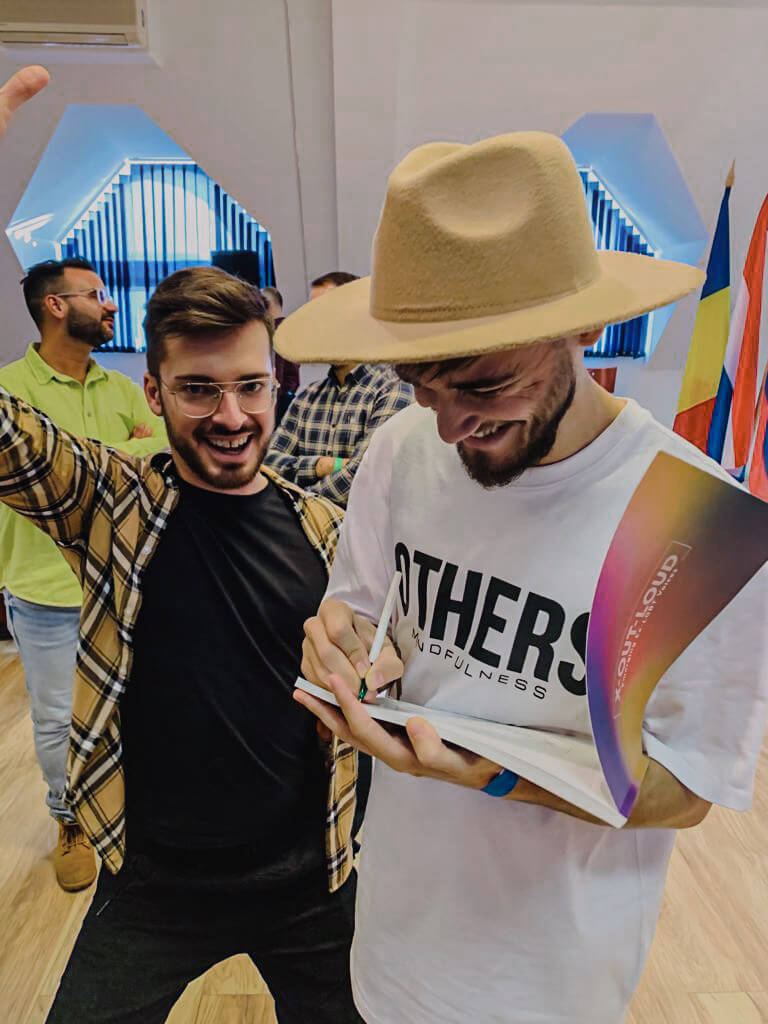 We don't believe in labels. Therefore, we don't label ourselves as anything but children of God. Our identities are in Christ, and we are new creations, born of Him. (2 Cor 5:17)
X-Out-Loud is offering that safe place for those who struggle with unwanted same-sex attraction or feelings and gender confusion and reminding them that they are not alone: they have brothers and sisters all around the world who go through the same issues, understand them, and are ready to be there to support and help in good and bad times. (1 Peter 5:9)
Some of us have come far on our journeys, while others are somewhere along the way, or just at the beginning. Either way, we're in this together because we're called to be one body.
We also seek to help and instruct churches (or other groups) to understand what these issues are and how they should respond to them, but also how to provide help and support for those who struggle. We emphasize the difference between struggling with the above issues and living in the actual lifestyle of practicing homosexual acts or denying one's inborn gender.
Sadly, many churches have either rejected and twisted the truth of the Bible and decided to follow their own 'wisdom' or live in ignorance and the fear of stepping in and being the voice that society desperately needs to hear.
But as Isaiah 60:1 says, nothing can quench the light of Jesus in us! We're giving a voice and platforming those who have similar testimonies and we're so excited that our pasts, full of pain and suffering, can now serve as encouragement and edification for others!
---
"Arise [from spiritual depression to a new life], shine [be radiant with the glory andbrilliance of the LORD]; for your light has come, And the glory and brilliance of the LORD has risen upon you.

Isaiah 60:1 AMP
---
In our blog, we will be sharing life stories, proof of God's transformative power – the love of Jesus – at work in real people, our views on different kinds of news and articles that appear in the media, as well as events, bans, and much more.
You can support our ministry, along with all the projects and pastoral work that we do, by giving at this link. X-Out-Loud is a Core Issues Trust project, which is why your donation will come via this charity.
Also, don't hesitate to sign up to our news so that you'll witness the way God uses our stories and brings to life those inspiring ideas His Spirit gives us, which recently included the writing of a book of 44 testimonies of men and women who left LGBT to follow Jesus and embrace who they were always created to be!